With this minivan shuttle bus from Luang Prabang Laos to Vang Vieng city center set your mind out of the stress of public transportation and insure you'll be picked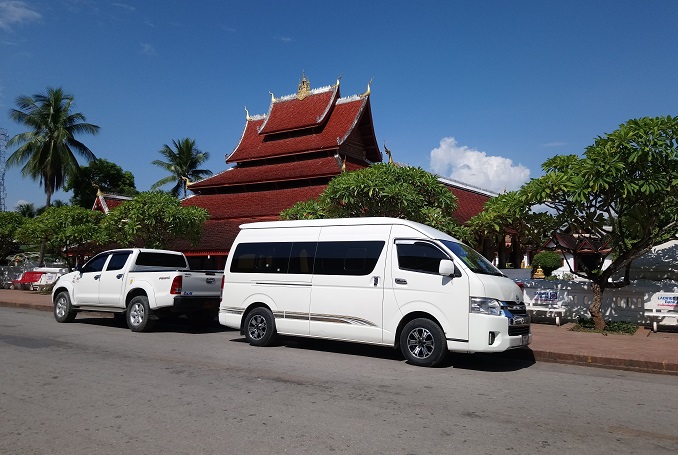 up from your hotels in Luang Prabang and arrive Vang Vieng city center of choice with ease.
Being picked up from your hotels in Luang Prabang by our driver 30 minutes before the departure time, enjoy a reliable and comfortable ride on a shared air-conditioned transportation van. The first trip will take about 2 hours to the half-way here you will have up to 15 minutes to relax, have a drink by your self at a plave with good view or fresh air.
After the rest get back to minivan than continue to travel to Vang Vieng city in an other 2 hours
When making a booking, you will need to specify the below information:
1, Name:
Your full name

2, Pick up:
Name of your Hotels in Luang Prabang
3, Drop off:
Luang Prabang accommodation's
4, Contact:
Phone number
Choose your departure time:
6:30am, 11:30am or 3pm
Vehicle note:
Minivan Van
Vang Vieng to Luang Prabang Minivan, Luang Prabang to Vang Vieng bus ticket, Laos transportation