8:15 – 8:45am Being picked up from your hotels in Luang Prabang city center. You will visit the mahout (elephant handler) village in Elephant Camp and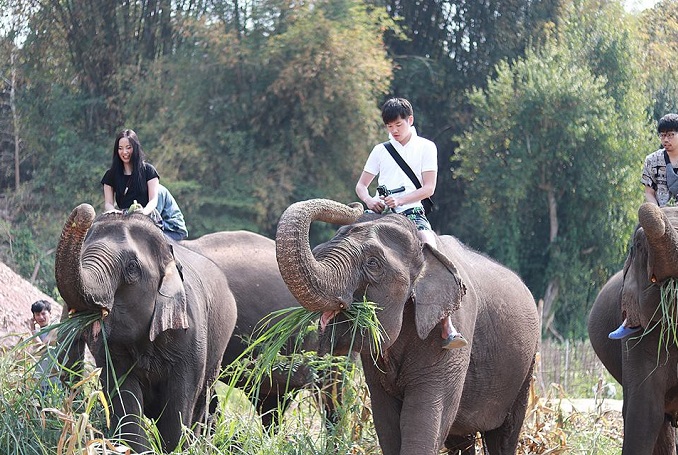 learn about their daily routine as you watch a demonstration of an elephant health check. Your guide will explain the elephants while you watch as they examine the elephant's eyes, ears, mouth, and feet and measure the body.
The Mahout will teach you how to introduce yourself to your elephant and how to mount your elephant to ride bareback. Then you will have an intimate interaction with one of our elephant families. (One elephant for one person) You will ride your elephant and explore the jungle. These interactions and riding provide elephants with opportunities for exercise and stress relief. Finally you feed and care for your elephant with organic vegetables and fruits
After lunch break, we embark a boat trip to Pak Ou Caves on the Mekong River. We see a breathtaking view of the tranquil countryside as well as the mysterious nature on the way. 30 minutes boat trip takes us to Pak Ou where the confluence of the Nam Ou and Mekong Rivers. We explore Pak Ou Caves about 40 min.
Afterwards, we enjoy two-hour sunset boat trips along the Mekong river and go back to Luang Prabang.