8:00 AM Being picked up from your hotels in Vang Vieng, we will first drive around 12 Km North of Vangvieng to Hmong village (Ban Phathao).
After visiting the village, we will than trek 30 minutes through rice fields and beautiful mountains. We will then make a top at the Elephant Adventure village to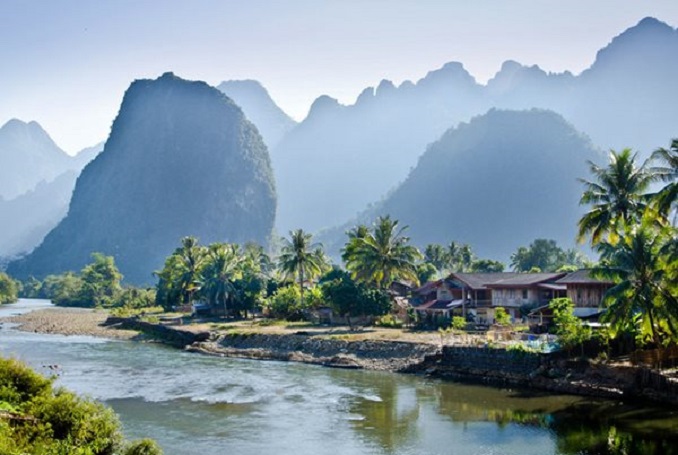 visit the Water Cave and have some lunch.
Tham Nam (the Water Cave) is the highlight of the cluster of caves near Vangvieng. The cave is about 500m long and a tributary of the NamSong flows out of its low entrance. We will then tube inside the cave pulling yourself through a fixed rope. the cave is really dark inside and the current can be strong at the points during the wet season (May to September), so be ready for some real adventure.
After lunch, we will then trek a few hundred meters to the next two caves, Tham Hoi and Tham Loup.
Tham Hoi is a 3 Km deep cave guarded by a large Buddha figure. There is also an underground lake in the cave. Tham Loup is a large and delightfully untouched cave with some impressive stalactities and some small buddha statues inside. See if you can find all of them. we will spend about an hour here so you can really get to explore this large cave.
After a day of trekking, you will then have time to relax and have a swim in the Blue Lagoon 4 before heading to the Elephant cave and then returning to Vang Vieng.