8:00 AM Being picked up by our tour guide and driver from your hotels in Vang Vieng or our Ofice in Vang Vieng then ride 8 km on Road 13 north of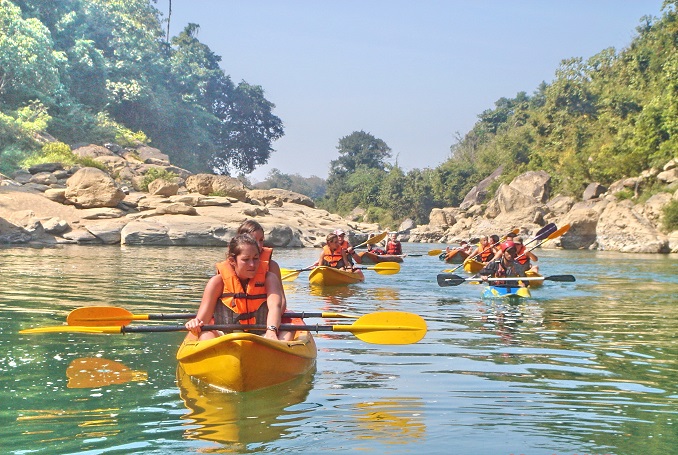 Vang Vieng for about 15 minutes to Ban Viengsamai. where we start our kayaking adventure begins.
Before embarking on your kayaks, our trainer will give you the basic paddle instructions and some experiences about Nam Song river. After which, you'll enjoy kayaking along Nam Song river. You'll see the green forest scenery covering incredible mountain karts on the side of the river along downstream to the zip line at Tham None river bank or the resting view point.
We will take a short trek up to the hut on PharNone (sleeping wall). It's the best place for taking picture of surrounding mountain karts and Nam Song river view. A very quiet place, perfect for relaxing! Our guide will brief you on the zip lining instructions before your fantastic flying experience over the green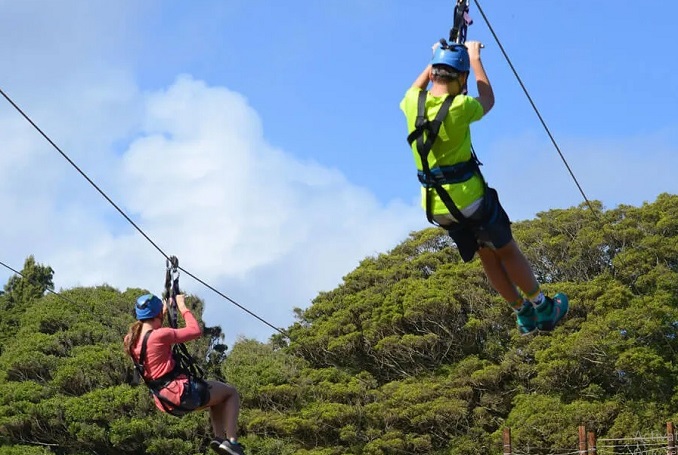 forest and river.
The zipline is about 1200 meters long (6 lines and 1 bridge). After zip lining. we give you the time to swim or have some drinks in a small local bar. Lastly, we will enjoy kayaking downstream back to Vang Vieng.
Speaking English tour guide, Transfer, Bottle of water, Kayaking fee, Zipline fee, Govement tax