8:00 - 8:45 AM You will be picked up from your hotels in Luang Prabang or from our office in Luang Prabang center, then we head straight to the pier to join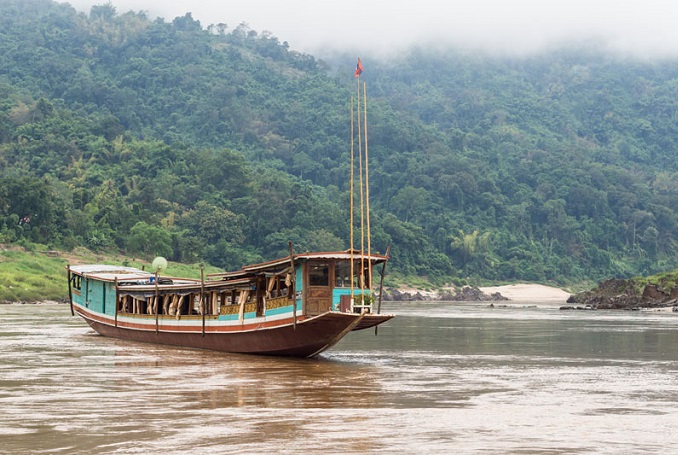 the 8:45 am long tail slow boat trip departure and head off on the mighty Mekong river.
Enjoy the many views from the water, witness rural laos, pass by local villages, fishermen, children and soak up the scenes of daily life by the river.
After the first hour and a bit, the boat takes its first short stop at the popular Ban Xang Hai, also known as 'the whiskey village'. Here you visit the village, see the process of making Lao Lao, the country's beloved rice whiskey and taste the fresh local delights. Why not pick up a couple of bottles for later!
The cruise continue slowly along the Mekong in the direction of the glorious Pak Ou Caves. You arrive at a small boat landing dock where stairs lead you straight up to the cave. These limestone Buddhist caves have been a place of worship for thousands of years, over this time a collection of Buddha statues and idols have filled these spiritual natural caves
Included:
Slow boat ticket round trip, pick up from your hotel in city center.
Excluded:
Cave entrance fees, drinks and other personal expense